Kirk Jewelers is a family of fine jewelers since 1927. We have been a proud member of the community for almost 40 years. Please come by and check us out. Whether it is a large diamond or a free cleaning you are looking for, you will be treated with the same personalized customer service
Steve Weiss of Kirk Jewelers received the Excellence in Service Award, which is given to individuals who exemplify the values of the 24 Karat Club, including social responsibility, integrity, and honor.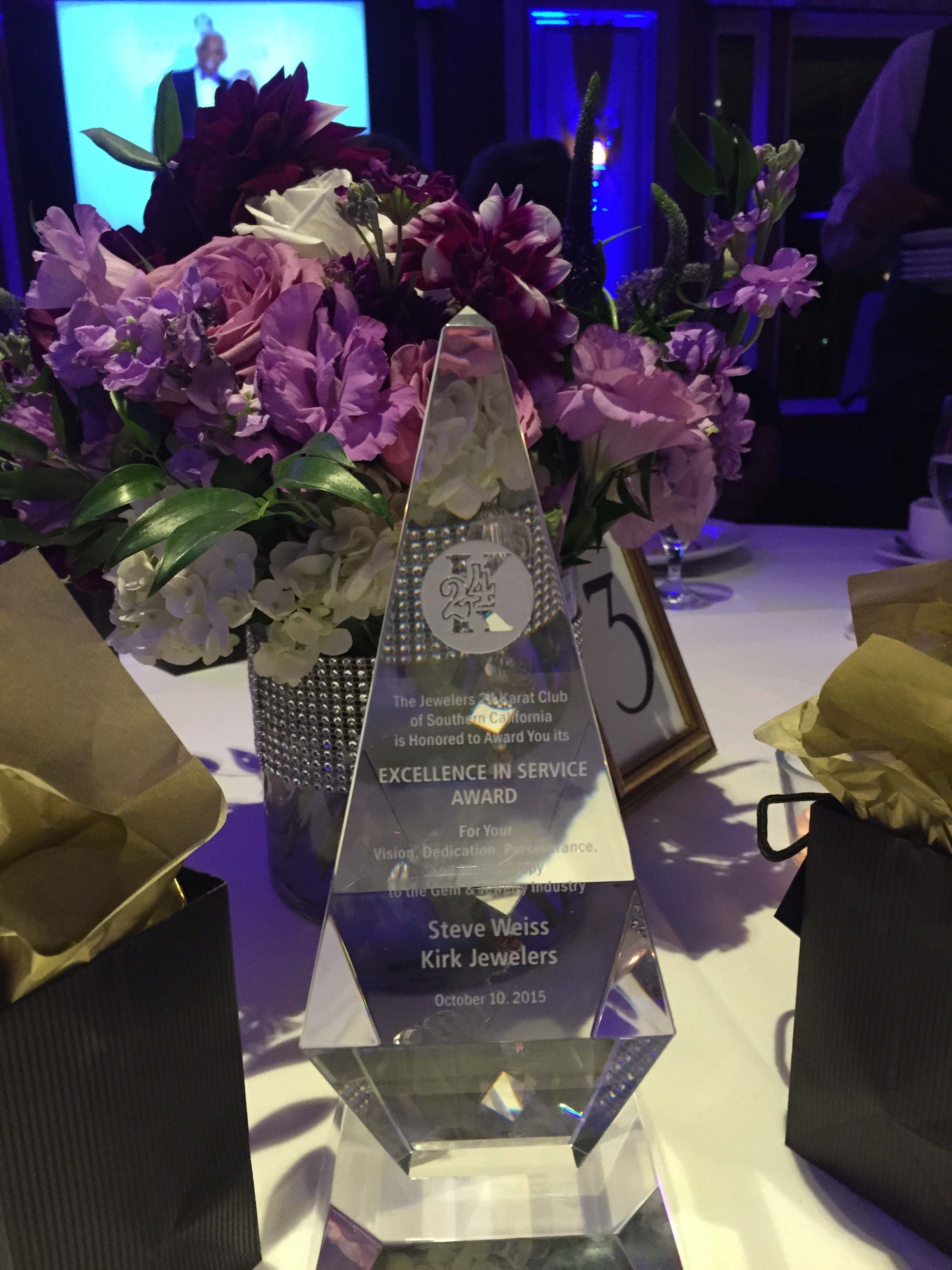 IN HONOR OF THIS AWARD, WE ARE HAVING A NOVEMBER DRAWING FOR A PIECE OF JEWELRY. PLEASE SUBSCRIBE TO ENTER AND WIN!
We proudly feature many quality designers. Here are just a few
Lafonn www.lafonn.com
Henderson Design www.hendersondesigns.com
Caro74 www.caro74.com
Omi Prive www.omigems.com | www.omiprive.com
Thistle & Bee www.thistleandbee.net
Citizen Watches www.citizenwatch.com