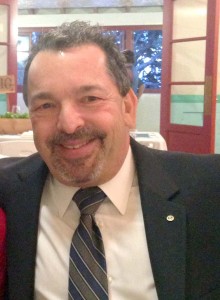 Kirk Jeweler is a family of fine jewelers since 1927. The Kirk Jeweler philosophy is each customer is not only a customer, but a guest, as they enter the doors of Kirk Jewelers. We offer exemplary customer service and are here to celebrate life's special moments. We have earned the trust and loyalty of our customers.Our gems and precious metals are what they are represented to be, and our appraisal clinic, meets the highest industry standards. We offer expert jewelry and watch repairs.
Steve Weiss, the President, has been in the jewelry business essentially his whole life. His love of the business was passed down from his father who, himself was a jeweler in Chicago. Steve continued in his father's footsteps and began working for the Golde family in 1975. Steve's passion and love for jewelry grew as he learned from one of the best in the industry, Mike Golde. Sadly, Mike passed away in October 2010. His legacy lives on at Kirk Jewelers.

Steve spends his spare time giving back to the community. He is a member and past President of the Jewelers 24K club of Southern CA, one of the industry's oldest and most exclusive organizations. He is an active member of the Kiwanis Club of Thousand Oaks. He serves on the board of the Conejo Valley Chamber of Commerce community foundation. He is also the past President of the Simi Riser Toastmaster Club.